August 08, 2022 17:09 GMT
SECURITY
The US Department of Defence Spokesperson Todd Breasseale has confirmed that the United States will provide another USD$1 billion in security assistance to Ukraine. The largest single package of military aid provided under Presidential drawdown authority since the war began.
The package brings the total aid provided to Ukraine to close to USD$10 billion.
Comes as Russia and Ukraine reportedly reach an agreement to allow merchant and civilian vessels to traverse grain corridors in the Black Sea to expediate grain exports.
The World Bank has also announced a USD$4.5 billion grant to facilitate social payments, health care, and pensions.
Figure 1: List of US military aid to Ukraine (list compiled by Ostap Yarsh of VOA)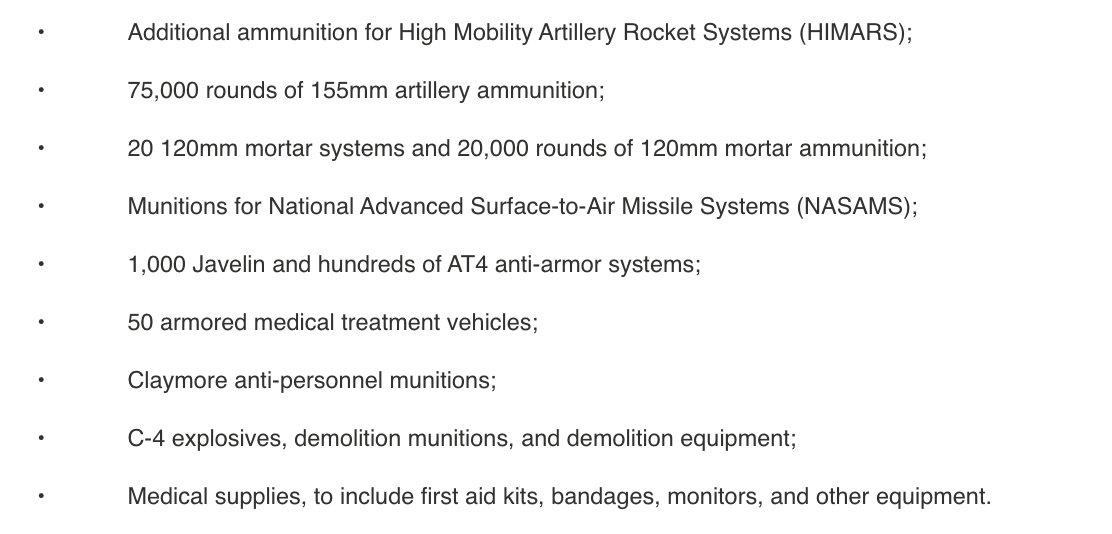 114 words